About Me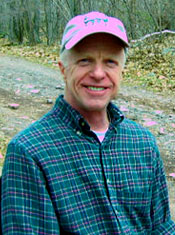 My name is Larry. I am 57 years old. I am mature and experienced. I am 5'6", 135 lbs, blond hair and blue eyes. I am located in the Riverdale section of the Bronx by 246th Street and Henry Hudson Parkway, NYC. I teach College and have trained and practiced as a Psychotherapist. I work well with people, can make them feel very comfortable and able to be open with me. I'm gentle, a good listener and a good teacher.

I have taken many roads along the path of my sexuality. But the road of Tantric & Taoist Techniques has changed my sex life, my view of eroticism & sexual pleasure, and me as a whole. I didn't think they were real until I learned and started to practice them. However, I found they are very real. They are quite incredible and amazingly pleasurable. I have been practicing them for years and I am proficient and experienced at Tantric & Taoist Techniques.

I had a Coach myself and I have attended many varied workshops about and related to these Techniques. And, most importantly, I have my own experiential practice and knowledge of them to coach you and help you learn, benefit from and achieve them.

Since I am a trained Psychotherapist, I Counsel men who may be experiencing relationship problems, sexual difficulties or have other issues. Our sessions do not have to be about Tantric Techniques. Please see the Counseling section for more information.
I like to consider myself a pleasure activist who enjoys helping men achieve increased pleasure and satisfaction in their lives.

I hope this gives you a sense of who I am, what I have to offer and what you can learn, benefit and achieve.
Please read the Reviews section so you can see the feedback of my clients.

I look forward to hearing from you and working with you.